Did you know 75% of people are chronically dehydrated?
In fact, when you start to feel thirsty, you're already there.
Staying hydrated works wonders for clearer skin, energy, lowering appetite, concentration and productivity.
But we get it, it's a hard thing to remember to do. That's why we have created the ultimate health hack InspoHydro!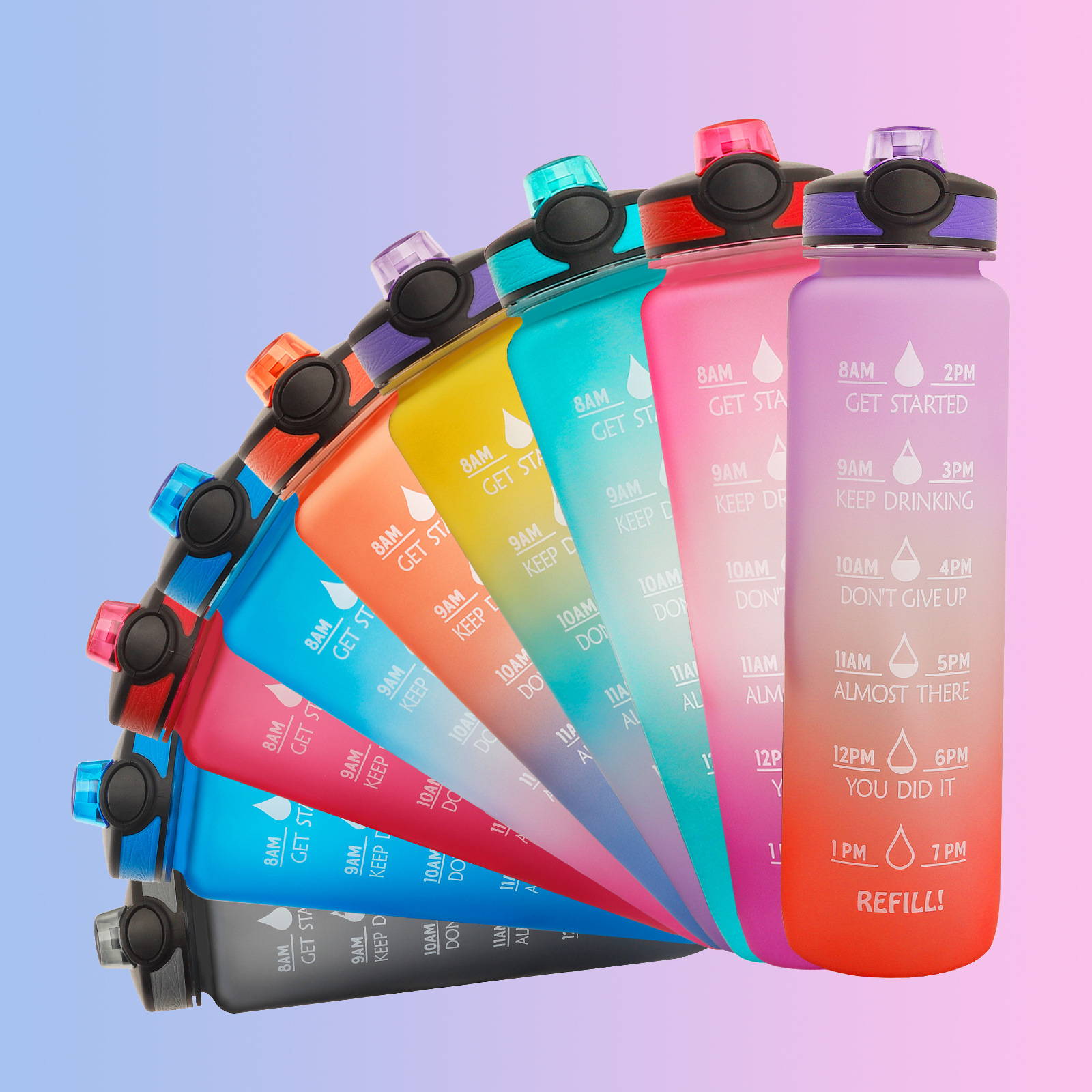 With a goal of a little water each hour, this water bottle will ensure you to stay hydrated every day
Reaching the next line each hour is like checking off an important task from your to do list, with the feeling of accomplishment motivating you to keep going!
And yes, you may have to pee a little more than usual, but hey, every time you go, you're flushing out toxins. Your body will thank you for it.